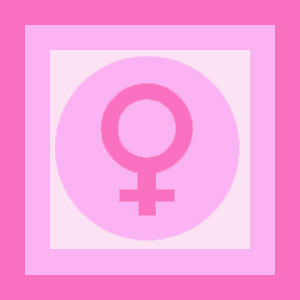 Many overly-endowed women would love to find an effective method of breast reduction without surgery. Unfortunately, this path is not easy and may prove to be quite impossible for some women. However, non-surgical options are very limited in their effectiveness for most women, although some ladies can find satisfactory results from even the most basic, common-sense approaches to nonsurgical breast reduction.
This dissertation details nonsurgical methods which actually work, as well as noninvasive modalities which are a complete waste of time and money.
Methods of Breast Reduction Without Surgery
The usual methods of attempting to decrease breast size, without using any form of reduction surgery, involve dieting and exercise. These easy to enact modalities are effective at reducing overall body size and will trim a significant amount of fatty tissue from the breasts.
These holistic methods are more effective for women with higher percentages of fat in their breasts and will not work well to decrease breast size in particularly glandular breasts.
In fact, losing weight everywhere but in the breasts will actually make them seem proportionately larger and heavier.
There are also a range of less proven breast reduction products, typically consisting of pills, herbal mixtures and creams. Most of these products are unlikely to provide any noticeable reduction, although some women enjoy a conservative measure of success using some products.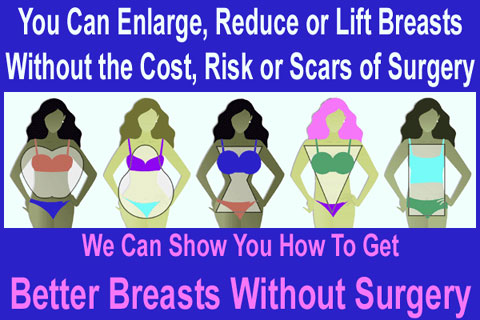 Decrease Breast Size Without Surgery
Breast reduction pills are a largely unregulated industry. This goes for breast reduction creams, as well.
The most common risk of these products is simply financial loss, due to the completely ineffective nature of the treatment. Additionally, some ingredients in these products may be harmful to your health. There have been reports of some women getting quite sick from some reduction pills and a few have even died due to drug interactions. Be sure to talk to your doctor before attempting to use any pill-based product for breast reduction.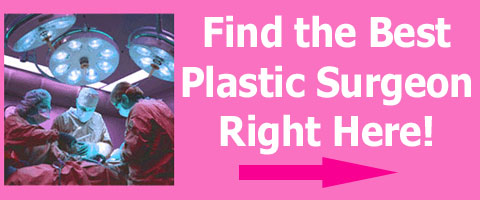 Achieving Breast Reduction Without Surgery
Breast reduction surgery is a very invasive procedure, but is still the most predictable and effective method of decreasing breast size. If more conservative means do not fulfill your reduction desires, there might be few options left. Luckily, many women can reduce their breasts using a combined diet and exercise program. Those who must resort to surgery should do their homework carefully and learn about all their options. New innovations in reduction surgery provide better results than ever, with fewer risks and less breast scarring.
Some women can even achieve their goals using minimally invasive liposuction breast reduction. For additional information on any form of reduction surgery, talk to a qualified cosmetic surgeon near you. Alternately, we can teach you to reduce the size of your breasts safely and without plastic surgery. Our book: Better Breasts Without Surgery explains the best practices for decreasing breast size without the risk, cost or scars of plastic surgery. You can get the book 24 hours a day for immediate help right now.