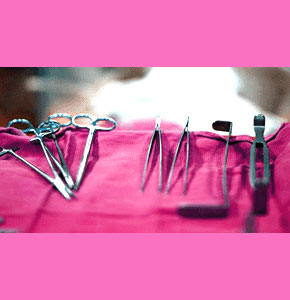 Cosmetic surgery scars are often the only indication that a person has "had a little work done". Most cosmetic surgeons are meticulous about their incision closures, thereby reducing the chance of their patients experiencing noticeable scars. Remember, aesthetic surgery is designed to improve the body, not scar it. However, there are some cosmetic surgery procedures where scarring is an inherent part of the operation.
This essay details why scarring occurs, as well as how to prevent and treat it effectively.
Complications of Cosmetic Surgery Scars
Cosmetic surgery demonstrates some risks, including the potential for visible surgical marks to be left after the wounds have healed.
Many procedures use incisions which are placed in locations which will not be visible, even under close observation. Transumbilical breast augmentation is a perfect example of a rather invasive operation which leaves absolutely no noticeable breast scar behind.
Most procedures hide scars in camouflaged locations, such as in the hairline, inside the nose or in a natural bodily crease.
There are some surgeries which must cut into the body in visible locations and might leave visible evidence of the procedure. Breast reduction is a perfect example of this type of operation. Remember, even the most obvious locations can be cut into without leaving unsightly scars in the vast majority of treated individuals.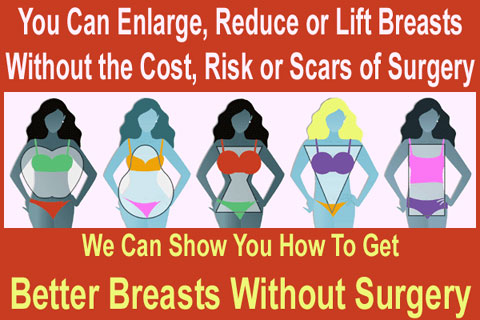 Effective Scar Treatment
Scarring left behind after the surgical wounds have healed can often be minimized, or even completely eliminated, using a variety of low cost and highly effective scar reduction methods.
For patients with serious scarring, there are always more drastic measures which can work wonders, such as laser scar removal and scar revision surgery.
Most patients can treat their scars at home, as long as they have some time and patience.
Scar reduction is a slow process, but is worth the effort in the vast majority of cases.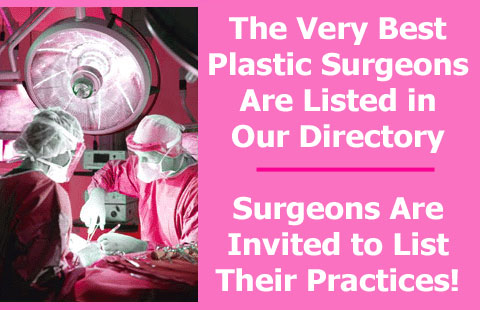 Preventing Cosmetic Surgery Scars
Prior to surgery, make sure you discuss plastic surgery scarring with your surgeon in great detail. They will let you know honestly what to expect. They might even have cosmetic surgery photos available which show scarring for each procedure in vivid resolution.
Ask your doctor what can be done to minimize scarring, both before and after surgery. Black and dark skinned women should be especially vigilant when considering how scarring might affect their final aesthetic results. This is even more so, if they have a history of problematic scarring or keloid development.
Placement of the scar is your choice during most types of cosmetic procedures. If you feel that a given scar might be more than you can bear, consider a different procedure altogether or an alternative surgical approach.