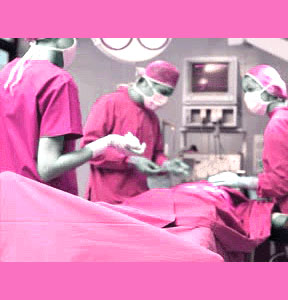 The full mastopexy is commonly referred to as a traditional breast lift. This is the most invasive and complicated of all mastopexy procedures. The full lift is intended to reshape and firm large breasts which suffer from significant to extreme ptosis. Full breast lifts are often performed as stand-alone operations, but can also be combined with breast augmentation procedures to completely restructure the patient's chest.
This discussion concentrates on exploring the full lift approach and its effects on the breast anatomy.
Full Mastopexy Incisions
The full breast lift procedure utilizes an anchor incision, named for its resemblance to a nautical anchor. There are actually 3 incisions made in the breast, in order to achieve the desired lifting and firming results.
The first incision is made around the outer border of the areola. This periareolar incision is identical to those used in less invasive donut mastopexy methods.
The second incision is a vertical wound starting below the nipple and continuing down the centerline of the breast to the inframammary fold.
The last cut is a straight or shallow crescent shaped inframammary incision, which connects to the above mentioned vertical entry wound.
The three incisions really destroy the unaesthetic shape and contour of the breast, all in the effort of rebuilding it from scratch.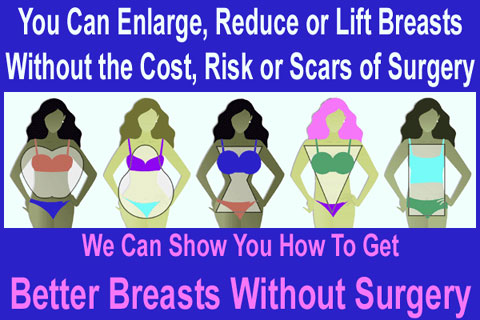 Anatomical Indications for Complete Mastopexy
This drastic surgery is used primarily for large-breasted women who demonstrate severe to extreme sagging. Smaller-breasted women, and women with lesser degrees of ptosis, should consider a less invasive modified mastopexy technique.
Women who are candidates for this operation should be aware of all the potential risks and benefits, prior to undergoing the procedure.
Although the surgery is complicated and is very likely to leave noticeable scars, most women who undergo traditional breast lift are usually thrilled with the results. The surgery is very liberating to the body and refreshing to the spirit. Many women are left in tears when they see how the procedure can turn back time for their breasts, recreating a youthful look and feel they barely dreamed was possible.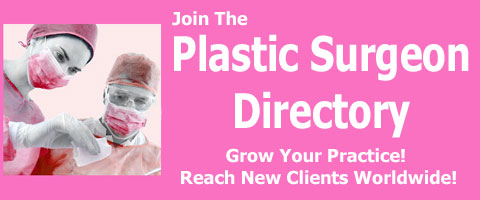 Results of Multi-Incision Mastopexy
Although this uplift procedure is widely practiced, it is still very important to choose the best cosmetic surgeon for the job. Mastopexy is one of the most difficult and artistic breast surgeries to accomplish and years of experience are needed to become the best in the field. It is wise to find a breast lift specialist when seeking to surgically tone and firm your breasts.
The operation itself is grueling to endure and features a long recovery period and possible permanent scarring of the breast. However, once healed, you will have a body you might not even recognize as your own.
Consult with a qualified breast surgeon to find out more detailed information about traditional breast lifts and how they can change your body and your life.