A padded bra is a specially-designed brassiere which increases perceived breast size and might even offer a lift effect for natural breast tissue. These bras come in many different styles and might feature sewn-in padding or removable bra pads made of cloth, foam, jelly or silicone. Bras with padding are a good temporary solution for small breasted women who want to appear larger and fuller while dressed.
This guide extols the benefits of padding inside a bra, as well as detailing the reasons why padding is a great nonsurgical solution for diminutive breasts.
Using a Padded Bra
The most common use of an enhancement bra is to achieve a push up effect to define breasts and provide prominent cleavage. Push up bras accomplish this by providing padding or inserts at the bottom of the bra cup, elevating breasts and increasing roundness and fullness.
A quality bra will provide a natural look under a variety of fashions or even simply worn by itself.
However, no bra will make actual changes to the anatomy and their positive shaping effects end the moment the bra is removed.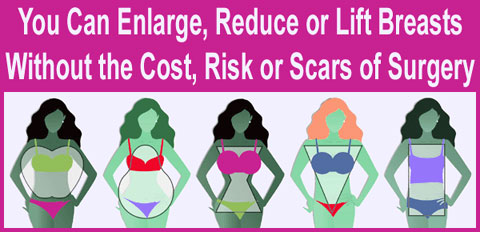 Purchasing a Bra with Padding
Buying a quality bra can be accomplished online or in any number of stores which sell undergarments. Some of the best known retailers, such as Victoria's Secret, carry many product lines which will lift and enhance bust lines of every size and shape.
It is important to achieve a correct fit to ensure comfort and support, as well as maximizing the enhancement potential of the product. This is why buying in person is always preferred, unless you know your specific size in a given product, due to prior ownership of an identical bra.
There is also the option of having custom-made bras manufactured for you by a tailor or professional bra maker. These bras will be considerably more expensive, but will truly bring out the very best attributes of your figure.
Mindbody Applications for a Padded Bra
Using any bra to lift the breasts, or increase breast size, is only a temporary fix. Women who simply want a nice fashion accessory will love the benefits of padded undergarments. However, women with serious issues relating to their actual or perceived breast difficulties are better off seeking a more permanent and versatile solution, such as corrective cosmetic breast surgery.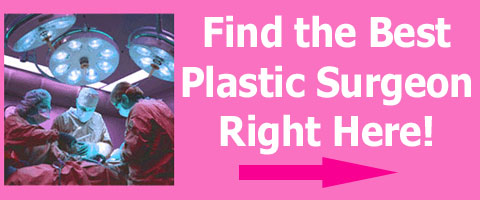 Mastopexy or breast augmentation surgery are the best methods of increasing size and improving aesthetic appearance in women who suffer emotional concerns, due to their small or ptotic breasts.
There are also other nonsurgical breast enhancement options which might appeal to women who are looking for a better bodily aesthetic, without undergoing surgery. The Brava System is a great example of an effective nonsurgical enhancement solution.
Rather than simply rely on a bra to help give you the confidence you lack and improve your body image, talk to a qualified doctor to learn about methods of breast augmentation which will address your underlying anatomical issues and provide you with the breasts you truly desire.