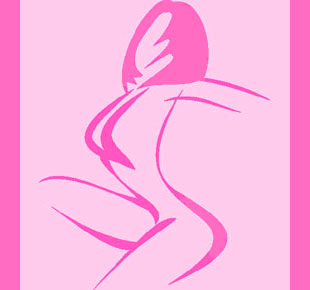 Breast enlargement results vary due to satisfaction rating with implants, incidence of complications and overall patient experience. Overall, most patients who perform their due diligence before undergoing breast enlargement surgery report positive to very positive outcomes postoperatively. However, since some women rush into breast enlargement, it is no surprise that many do not enjoy the results they were hoping to achieve.
This report examines the results of breast enlargement surgery, as well as noninvasive breast enlargement practices. We will detail the reasons why results vary greatly and provide guidance on how women can optimize their results following any type of breast enlargement treatment.
Surgical Breast Enlargement Results
It is important to fully research breast enlargement surgery before undergoing treatment. The procedure demonstrates certain risks and also features the possibility of suffering complications due to the operation or the breast implants utilized. All of these risks and complications should be thoroughly discussed with your surgeon prior to having the procedure. When the risks are accounted for, most women will report better results, even if some small complication does occur.
Breast implant size is a major source of dissatisfaction postoperatively. Statistically, most women feel that they should have gone larger, but some women would have preferred smaller implants. Since it is very difficult to truly visualize how implants will look until they are implanted, this is a relatively common occurrence. Surgeons who offer virtual reality cosmetic surgery technologies can often circumvent this negative occurrence, since their patients can actually see how they will look with particular implant sizes before the actual implantation is performed.
Other important factors to account for when it comes to postoperative results include the presence of scarring, the possibility of asymmetry or simply the amount of positive or negative attention augmented women might suddenly receive. All of these factors can influence the overall results of any breast enlargement operation.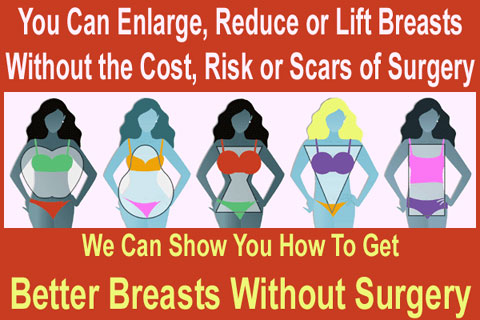 Nonsurgical Enlargement Results
Nonsurgical breast enlargement is never even guaranteed to be effective. In fact, most products are scams and will NOT work in the vast majority of users. There are some medical therapies that offer promise, but the best of these might only provide very small gains in breast size. Meanwhile, virtually all home-use devices and supplements are not effective and might even be dangerous to your health.
The one exception to this rule is the Brava Breast Enlargement System and comparable products. These vacuum suction devices can provide mild to moderate gains in breast size for most women, although they are expensive and time consuming. Products in pill or powder form that promise breast enlargement without surgery are simply lying in virtually every case. Consumers should beware of such scams!
Tips on Improving Breast Enlargement Results
The first and most important thing you can do to optimize your results from breast enlargement of any type is to research your options, understand their pros and cons, and make informed, quality choices on the best type of treatment for you. It is never advised to simply rush into breast enlargement, since this will certainly increase the chances of suffering a less satisfying therapeutic outcome.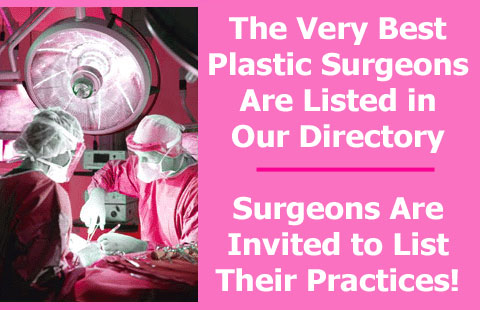 Be sure to understand the risks of surgical breast enlargement if you decide to get breast implants. Take your time in selecting the best surgeon and also choosing your breast implant size. You should not be in a rush to get the procedure done, but should take the time to understand your many, many options for breast augmentation including placement, profile and texture. Finally, be certain to follow the aftercare instructions provided by your doctor to enjoy a complication-free breast implant recovery process.
If you are set on pursuing nonsurgical breast enlargement, we recommend using the Brava System or a comparable product. If you decide on some alternate route, like dietary supplements, herbal use or other device, be prepared to be disappointed, since these methods are not tested or considered effective by science. Birth control pills are a solid option for women who might enjoy small gains in size, but there is no guarantee that all women will enjoy size increases and if they do, how long these increases will take to occur.