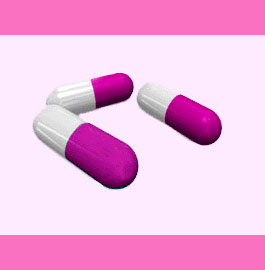 Breast enlargement supplements come in many forms and levels of effectiveness. There are supplements sold in pill form, powder form or even in the form of natural herbal and botanical food sources. Learning the difference between all natural breast enlargement methods and pharmaceutical or hormonally-based products is important to optimize results and minimize risk factors associated with some modalities.
This treatise will detail some of the more common varieties of enhancement supplements which can be used to increase breast size and improve aesthetics.
Types of Breast Enlargement Supplements
Breast enlargement pills are probably the most common non-surgical breast augmentation product. There are simply thousands of these products available through the mail, on the internet and in select beauty spas and medical treatment facilities. A few of these products might be mildly to moderately effective, but the majority are simply unproven to do anything at all, except cost money.
Topically-applied enlargement creams are also common in the noninvasive breast enlargement industry, but these usually offer very few benefits and will almost certainly have no effect on interior breast tissue.
Herbal enlargement supplements can increase breast size in some women, some of the time. Herbal methods are unpredictable and might be ineffective if the ingredients are not fresh or are not combined in proper formulations.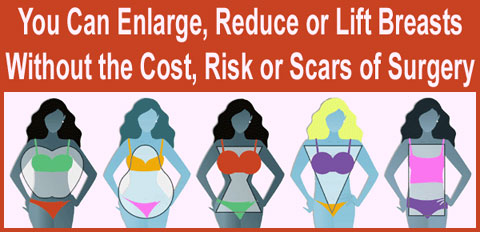 Pharmaceutical supplements are generally regulated and should only be prescribed by a physician. Use of illegal pharmaceutical supplements is often a recipe for disaster, since many of these black market drugs contain harmful ingredients and might not even be the actual product represented.
Hormone enlargement supplements can be very effective if administered by a doctor, but these treatments can also carry significant health risks for some women. Hormone-based products which are not prescribed by a doctor should be avoided at all costs, since they will likely contain hormones derived from unknown sources and might pose a real danger to your health.
Results of Breast Size Supplements
The power of many of these products lies in the placebo effect. If a woman truly believes the product will work, there is a good chance that it will indeed have an anatomical effect. The mind is incredibly strong and can alter the physical body for the better or the worse.
Some of these products might actually achieve physical breast growth from an effective formula. These products are the exception to the rule in this industry of poor repute. Generally, non-surgical breast enhancement supplements will not produce noticeable breast growth and might actually cause minor or severe health complications in some patients.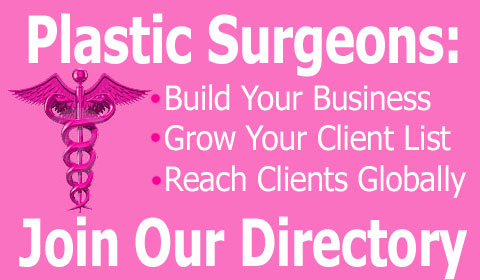 Commerical Breast Enlargement Supplements
Rather than wasting time and money on some unproven and often unregulated "miracle product", why not take the time to consult with a doctor to learn about safe and effective methods of non-surgical breast enlargement?
There are plenty of options which can produce the desired results without the worry of unknown ingredients or side effects. If these options fail you, there is always the alternative surgical solution. Cosmetic breast surgery is the most effective way of creating the breasts you truly dream about.
If you have considered this option, but do not know enough to make an informed choice, do your research and then consult with a qualified plastic surgeon for additional information. You might just find that a surgical solution is the safest and most predictable method of all.