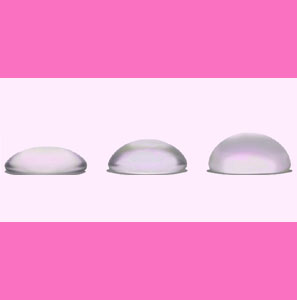 There are now so many different types of breast implants, that every woman can truly custom-design her anatomy to meet very exacting body image goals. Long gone is the single simple choice between silicone breast implants and saline breast implants. Now, there are many possible choices which can tailor the breast augmentation process to each recipient, increasing the number of women who can benefit from implants, as well as providing a range of procedural options which are virtually guaranteed to suit the needs and preferences of every woman and transgender patient.
This guide helps women to sort through the tremendous diversity of options, when it comes to choosing the best implants for her specific needs.
Types of Breast Implants / Materials and Fillers
Most of you know the difference between saline implants and silicone implants. However, there are other choices to consider as far as fillers go.
For example, silicone comes in 2 distinct varieties. Old fashioned gel-filled implants are still produced in some areas of the world and offer a softer, but more risky design, since these are the same type which traditionally have leaked or ruptured in many women.
Newer cohesive silicone gel breast implants will not rupture, since they are made of a firmer jelly solid, as opposed to a viscose liquid gel.
There are also other types of fillers which have been tested, although these are not generally used or available due to safety or popularity issues.
Polypropylene breast implants, soy breast implants and hydrogel breast implants are some of the most common alternative fillers.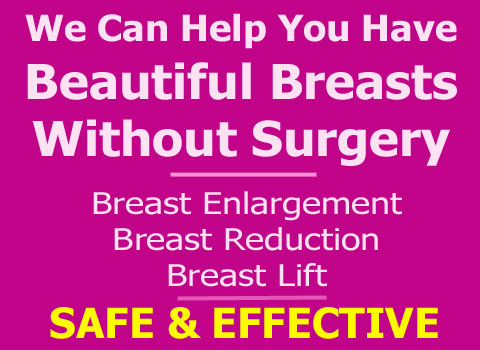 Breast Implant Shapes and Profiles
Once you know what type of filler you desire; now it is time to address other facets of the implant prosthesis.
Most implants come in both round and teardrop shapes.
Additionally, most implants can be chosen in either smooth or textured varieties.
Breast implant profile is yet another option which is becoming just as crucial as the size selected. Choosing the right profile is one of the most important considerations for enacting natural-looking breast implant results.
Finally, overfilled and underfilled breast implants allow a customized look and feel, based on personal and surgeon preferences.
Each of these criteria may be important for particular anatomical concerns. It is always best to discuss all these options with your surgeon, prior to the procedure.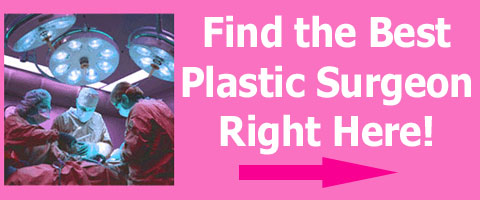 Types of Breast Implants / Sizes
Choosing the breast implant size which suits you best is one of the hardest choices to make. There are many ways of trying out sizes without surgery, ranging from simple placement of an implant into the bra to see the size difference, to the use of virtual cosmetic surgery via computer simulation.
Just remember that the implant in the bra will look much bigger than they will actually be inside the body. Statistics clearly show that the biggest regret most women have with new implants is that they feel they went too small.
Keep this in mind while making your choices and be sure to ask your doctor for their feedback, as well.