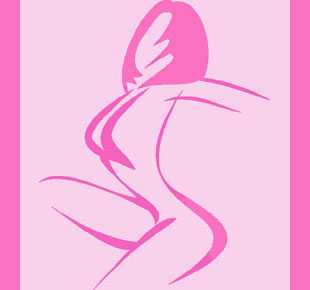 Is breast lift possible without surgery? Noninvasive breast lift is a growth field in the aesthetic sector, offering women the chance for firmer, higher positioned breasts using conservative care methods. Breast lift is currently one of the most popular of all cosmetic surgery techniques. However, many women who would like to undergo the procedure justifiably hesitate, due to the significant risk of scarring in very sensitive and visible areas. This is the main reason why nonsurgical breast lift practices are so intriguing.
Imagine being able to enjoy the aesthetic benefits of breast lift surgery without any damage to the breast skin or possibility of scarring. It sounds great, but can nonsurgical breast lift really perform as well as surgical intervention?
This important topical essay explores the ever-evolving realm of noninvasive breast lift that might be able to provide results similar to that of mastopexy surgery.
Breast Lift Without Surgery
There is more than one type of nonsurgical breast lift available for women to consider. In fact, there are assorted products and professional treatments that can be used to minimize breast ptosis and enact lift-like outcomes. Some of the most common of the professional breast uplift services include:
Laser breast lift treatment can affect the chemical composition of the skin, vaporizing collagen and decreasing overall mass of the breasts in treated areas. Lasers are used for many purposes in the aesthetic industry and in the greater healthcare sector, as well. Laser treatment to enact breast lift demonstrates extremely modest results, when any results are noticed at all. Many women report satisfaction with the therapy, but clinical data is lacking in both quantity and credibility to garner widespread support of the treatment from most doctors. Of women who do report acceptable results, the smaller the breasts are to start, the better the results seem to be after the culmination of treatment.
Breast feather lift is a minimally invasive procedure that uses special material sutures to literally hold breasts up by attaching the tissue to the chest muscles. This technique should not leave noticeable scars, but is still invasive and will require recovery time. Although results are usually noted as being mildly to moderately effectual, they are also temporary. The larger the breasts size and the more natural ptosis demonstrated, the less this therapy will be indicated and the shorter its beneficial duration will endure.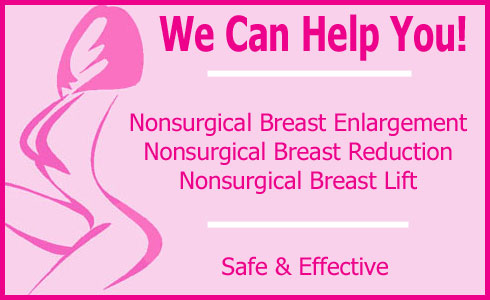 Electric and galvanic treatments have been used for a wide range of health issues and have eventually become part of the breast enhancement industry. Similar approaches are used for lift, enlargement and reduction, making the treatments seem illogical. Worse still, there is really no credible evidence that these techniques do anything to affect the size or state of the breasts.
Is Breast Lift Possible Without Surgery Using Home-Based Products
There are many breast firming creams and lotions on the market today. We have seen absolutely no evidence that any of these products do anything at all to lift breasts, but we can say that some contain ingredients that tighten skin and create tingling sensations temporarily. These often incredibly costly concoctions are rarely regulated, since most are nonpharmacological in nature and therefore are called health and beauty aids rather than healthcare products. We typically advise staying clear of these products, but always welcome the chance to hear positive reader opinions concerning their use. If you would like to share your positive experience with a particular breast firming cream, you can send your story to us on our social media pages.
Many special bras and bra inserts work great for providing the illusion of breast lift. Pushup bras, silicone breast pads and other types of undergarments and accessories can all create amazing cleavage and give the appearance of a youthful and highly positioned bosom. Of course, the downside to these products is that they only work when worn and will impart no benefits when the woman is naked.
There are a few orally-ingested pill products that claim to enact breast lift much in the same manner as pills that claim to provide miracle breast enlargement or reduction. We universally recommend avoiding these products, since they are obvious scams that might even be hazardous to your health. The idea that a dietary supplement can target breast tissue alone in order to tone and firm the breasts is scientifically unsound.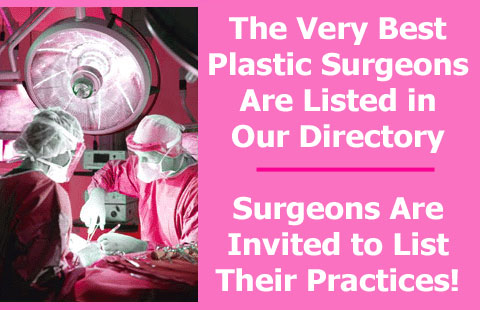 Is Breast Lift Possible Without Surgery at all?
Simple dieting and losing weight will help some women to achieve their goal of minimal to moderate breast lift results. This effect can be increased by implementing a comprehensive program of exercise that targets the pectoral muscles, as well. However, these tactics work best for women with high fat content breasts and breasts of naturally smaller size. Even the best results of this path will be conservative to be sure.
Nonsurgical breast lift is currently very limited in its efficacy and due to this fact, we still recommend going with a safe and conservative approach utilizing push-up bras as the very best option for most women. If you really want to experience the true benefits of noticeable breast lift, especially when naked, then you will have to pursue surgical interventions that demonstrate all the risks that many women fear.
However, it should be noted that breast lift enjoys some of the most satisfying outcomes in the entire cosmetic sector, scarring notwithstanding. Many women love their results and most recipients are more than satisfied. If you want to know more about surgical techniques versus nonsurgical products and services that are meant to enact breast lift, contact a qualified board certified plastic surgeon today.