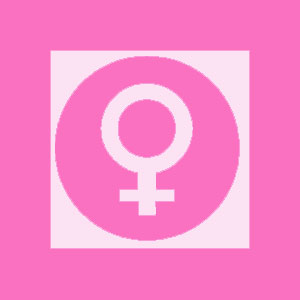 There are some methods of achieving nonsurgical breast lift, but patients should not expect results that are even remotely close to the changes which can be brought about by a surgical mastopexy procedure. When dealing with nonsurgical enhancement solutions to any cosmetic problem, the patient is strongly advised to take care and do their due diligence when researching prospective therapies. Many products and services are completely fraudulent or little more than glorified spa treatments.
This report details the few potentially effective methods of achieving breast lift without surgery.
Nonsurgical Breast Lift Solutions
There are countless products which claim to provide varying degrees of breast lift without any surgical intervention. The following are some of the most common methods used by patients in the hopes of enjoying breast lift without surgery:
Exercise can help to lift breasts a small amount. Building the pectoral muscles will help support the breast tissue and burning fat will reduce breast size and often provide a minimal lift effect.
Topical breast firming creams, tonics, lotions, oils, serums and salves are marketed as breast tighteners or toners. Most claim to be pharmaceutically-based or all-natural herbal based products. Although some products can affect the skin temporarily, none will provide any significant long-term lift effect.
Electric stimulation and galvanic stimulation are dubious medical treatments for a variety of health concerns. It is no surprise these modalities have found their way into the breast care industry.
Laser breast lift treatments can purposefully inflict damage to the collagen in the skin, leading to increased production of new, elastin-rich skin cells. This technique has been used in a variety of ways to achieve very minimal lifting over time, with repeated expensive treatments.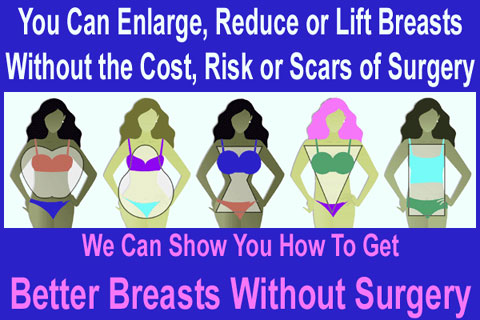 Breast feather lift, using APTOS threading, is marketed as a nonsurgical solution for breast lifting. The procedure is surgery, just a minimally invasive one. The procedure offers temporary results and is very limited in terms of breast size and degree of ptosis it can effectively treat.
Push up bras and padded bras work great; but only while you are wearing them.
Bra inserts, such as silicone pads, work well, but once again are limited to clothed effectiveness.
Risks of Breast Lift Without Surgery
The biggest risk of most of these treatments is simply getting ripped off monetarily. None offer results which even compare to the least invasive surgical lifts and can cost the same, or even more, than an operation.
There might be risks associated with some topical creams and there are considerable risks associated with APTOS threading.
Trying the most logical of these methods, such as pushup bras, is fine.
If you are really bothered by breast ptosis issues enough to seek out a solution, consider a treatment which will at least work. Surgery seems like an expensive option, but after comparing the results to nonsurgical modalities, it is actually a great value and offers real positive change in a woman's life.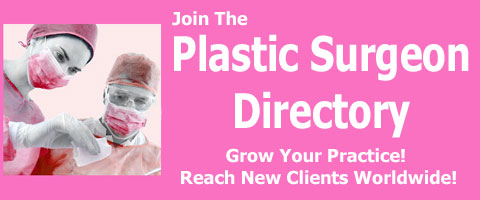 Nonsurgical Breast Lift Suggestions
Investigating these options is fine, but don't always believe the hype. If these options were really that good, then cosmetic surgeons would not be so popular. Be wary of expensive treatments which can quickly empty your bank account. If you decide to try a topical solution, see if you can get a trial size, rather than invest in a costly package deal, until you know how well the product might work.
Most of all, get in touch with why you are pursuing a nonsurgical solution for your breast ptosis. If the condition is not that bad, it might be better to simply enjoy your breasts the way they are; natural and beautiful. If their condition really does bother you deeply on an emotional level, do not waste time with anything less than a surgical solution. At least this method will give you satisfaction, despite the expense and potential scarring.
Want a breast lift without the cost, risk and scarring of plastic surgery? We can teach you about effective nonsurgical methods of breast lifting in our expertly written and peer-acclaimed book: Better Breasts Without Surgery. You can access the book any time of day or night from anywhere in the world for immediate help.